< back to blog
The smartest space-saving furniture pieces for a clean and clutter-free home
With the blooms of the season comes a desire to start afresh at home, and Spring cleaning will do just the trick to bust the clutter and get your space in natural order (learn how you can store your belongings in style here). But why not take your abode to the next level with versatile, space-saving furniture in sustainable solid oak, to achieve a streamlined look and create the illusion of an even roomier home? Read on below to for some of our favourite ways to maximise your space in minimal style.
As the place where you hatch out ideas and bring your projects to fruition, it's natural for your home office to harbour plenty of pile ups, so it's important to do a regular clear-out and maintain a tidy space to ensure nothing impedes your productivity. We love a desk that comes with ample storage cleverly hidden underneath its table top, which allows you to keep your stationery nearby without adding additional bulk to your room. A design with slimline legs will lend a lightweight appearance, while providing plenty of leg room to keep you comfortably seated as your tackle your work.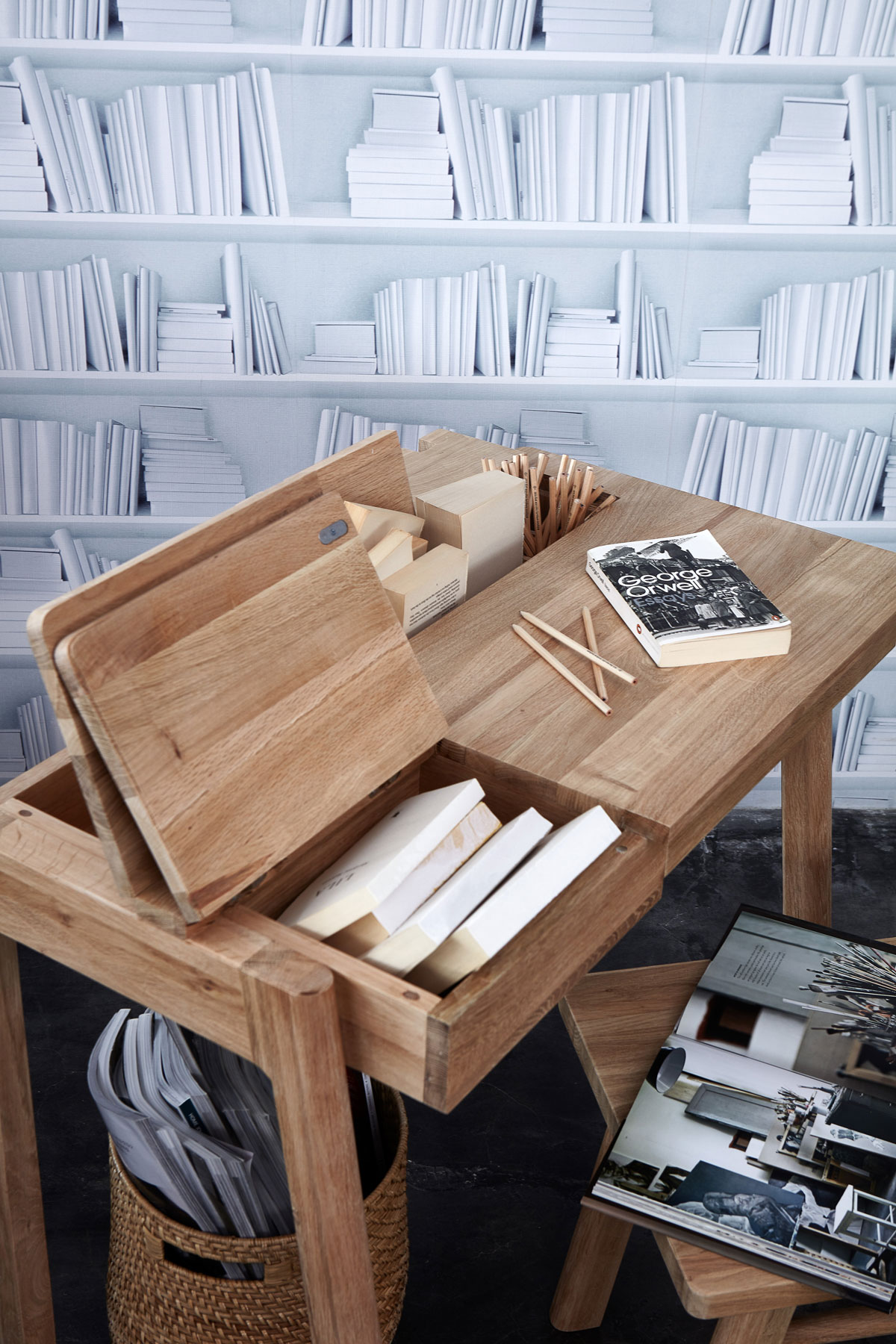 Get the look: Circa17 desk

When it comes to petite homes, every inch of open floor space can help towards creating a seemingly roomy look and feel. If your dining room and living room sit in the same area, consider space-saving furniture for small apartments. We recommend opting for a dining setting with a bench and stools: while the low profile instantly adds a casual and inviting vibe perfect for dinner gatherings, it also allows you to tuck your seats underneath when they're not in use and completely free up your floor area. It's a small difference, but it surely makes a big impact!
As for the living room, we recommend investing in a sectional sofa. It sounds counterintuitive, but small-sized furniture may have an opposite effect of creating a spacious home. Not only does a single, large L-shape sofa offer more room than a loveseat and a set of occasional chairs could, but it also sits snugly along your walls to ensure you maximise your space. Complete the look with a naturally stylish coffee table to anchor your living room setting, along with a solid-hued rug to define the area.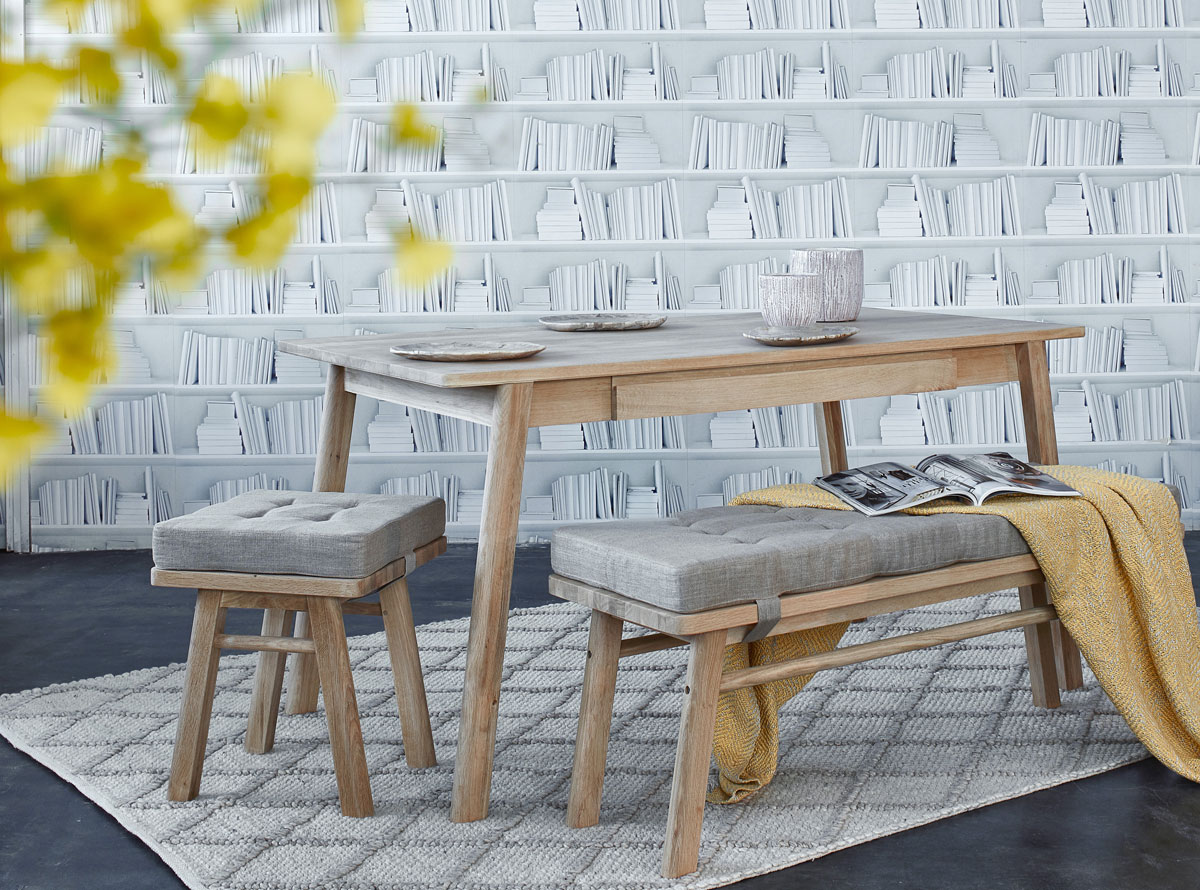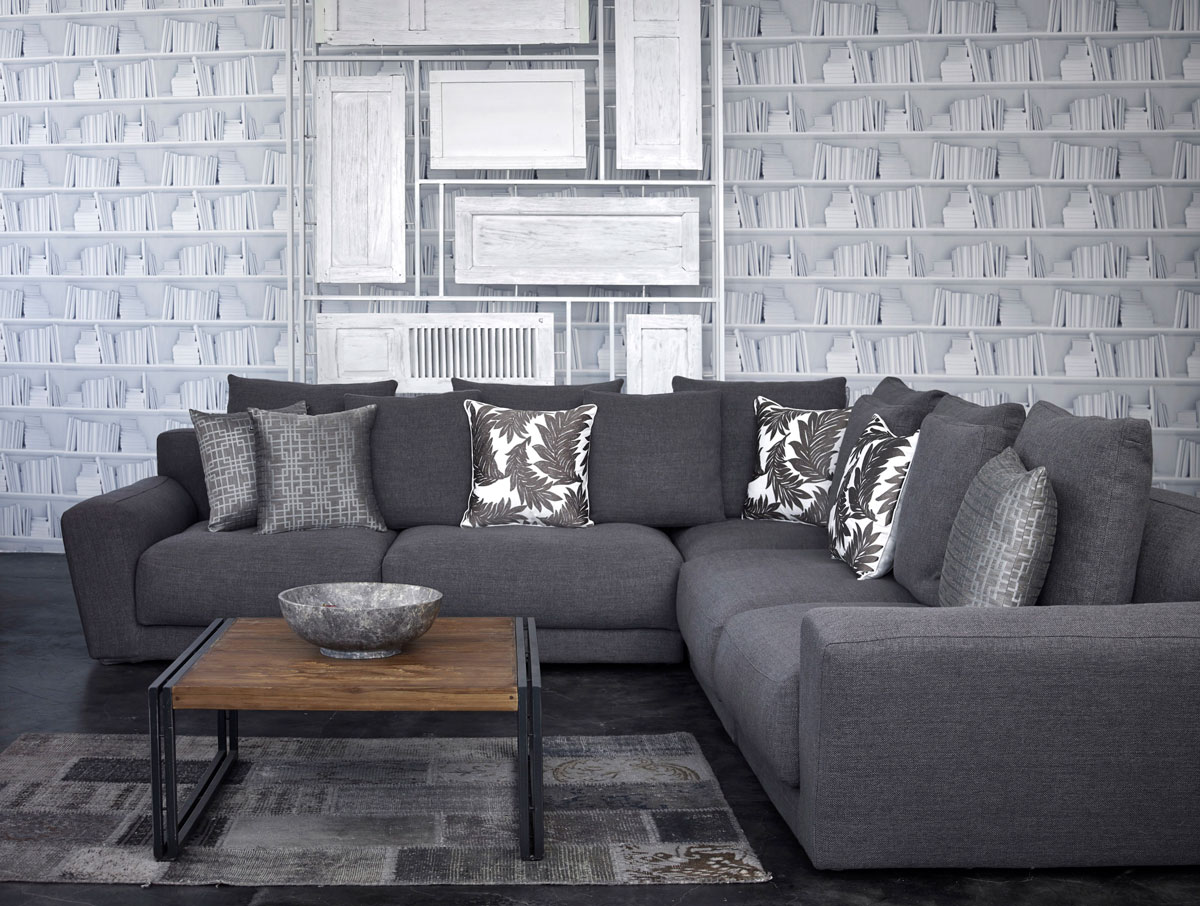 Get the look:
Top: Circa17 dining table | Circa17 bench | Circa17 stool
Bottom: Marshmallow sectional sofa (browse our sofa selection online)
Your bedroom is your ultimate sanctuary, so it's crucial to keep clutter at bay in order to rest and recharge in peace. Though it is tempting to shove miscellaneous items onto bedside tables and any surface you can find, that's where disorder cultivates! Try to keep items on your nightstand to a minimum to maintain a harmonious space, and use chic ceramic containers to store any essential bits and bobs. We can't get enough of this double-duty bed frame, which comes with a panel that can be lifted and locked into place for a floating bedside table. With just the right amount of surface space to hold your bedtime essentials, a two-in-one piece like this is perfect for achieving a clean and pared-back look, and works perfectly as space-saving furniture for small apartments where space is at a premium.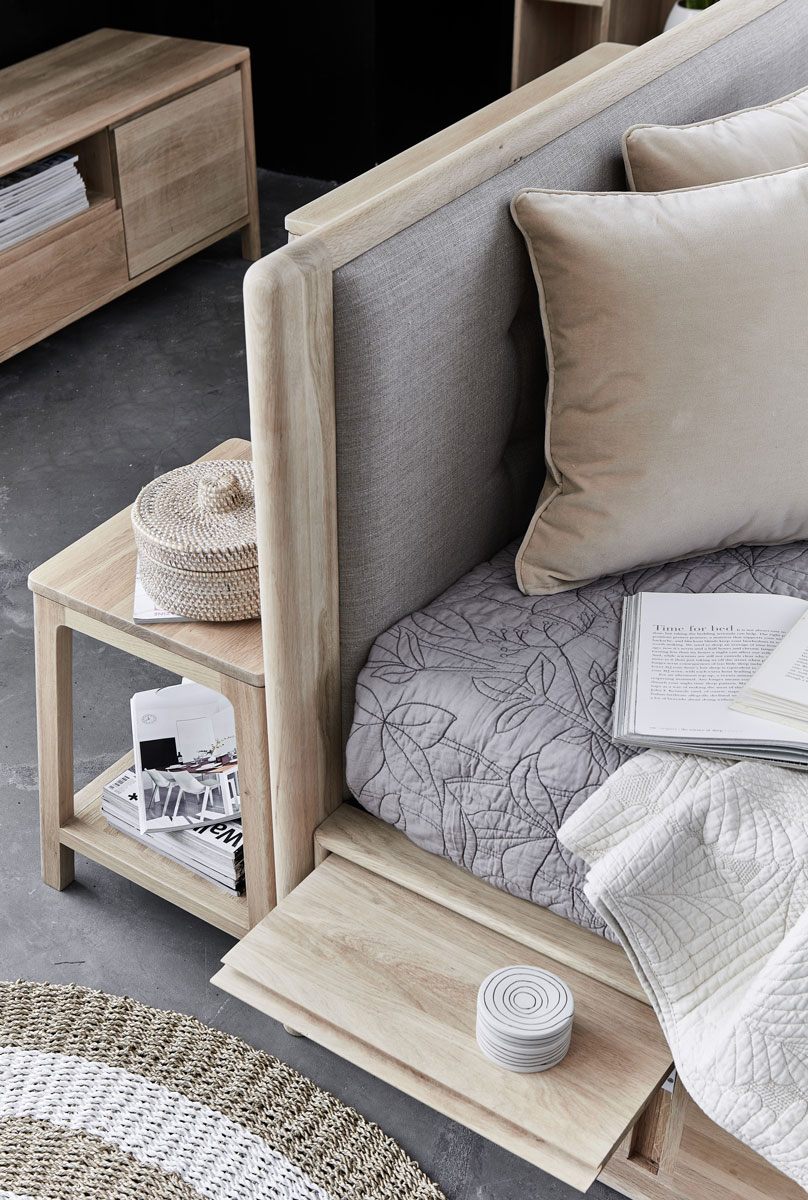 Get the look: Circa17 bed (https://tree.com.hk/furniture/beds)

It's time to find a home for the survivors of your Spring declutter: we recommend opting for slim storage solutions that can be lined up against your walls, with geometric shelving that's sure to provide a perfect canvas for displaying your books and files. Take it a step further and add levels of interest by incorporating your favourite finishing touches, slotting in wooden or natural boxes, and experimenting with the arrangement of your paperbacks. Learn more about how you can create a functional yet effortlessly stylish #shelfie here.

Get the look: Circa17 bookcase with upper drawer | Circa17 bookcase with middle drawer | Circa17 hanging cabinet | Circa17 box

Whether it's the bedroom, living room, or home office, we hope these styling hacks will inspire you to keep a clean and clutter-free space all year 'round!
< back to blog