our story
in 2005, TREE planted its first roots in Hong Kong, with a vision to bring together contemporary design and traditional handcraftsmanship to create timeless furniture made to last lifetimes. now, from the seed of an idea, TREE has budded into a one-stop destination for sustainable style, offering naturally beautiful eco-wood furniture and finishing touches lovingly made for HK homes, and beyond.
for more than over a decade, TREE has brought sustainable style to the forefront through its extensive range of solid eco-wood furniture. from our debut collections crafted from reclaimed, recycled teak, to contemporary pieces made from FSC™-certified or sustainably sourced oak and walnut, there is indeed a piece to suit every home interior. precise lines, natural versatility and raw authenticity have become our calling cards, bringing together bestselling classics which have stood the test of time with fresh new introductions that become instant favourites.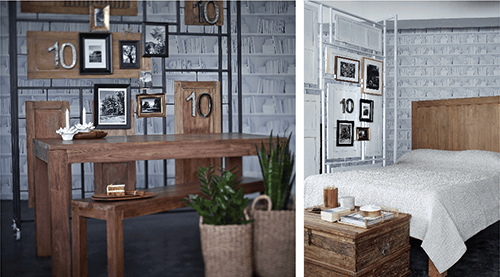 now, when you visit any of our three TREE stores in Hong Kong, you'll see cosy sofas, statement lighting and all sorts of individually unique finishing touches sitting alongside our sustainable/eco teak, oak and walnut furniture. as we've grown, so have our collections – we're continually inspired on our travels in Asia and beyond and enjoy nothing more than unearthing or creating eclectic, handcrafted design and bringing it into our customer's homes.
we've established strong partnerships with many organisations and charities over the years, holding true to our values and mission to give back to the earth (read more about how we do so here) and renew the precious natural resources that we share. and, through our work with Trees4Trees, to date we have planted over 80,000 new trees– and our numbers are growing!
over ten years after TREE opened its doors for the very first time, our story continues to unfold. welcome to TREE,
from our heart, to your home